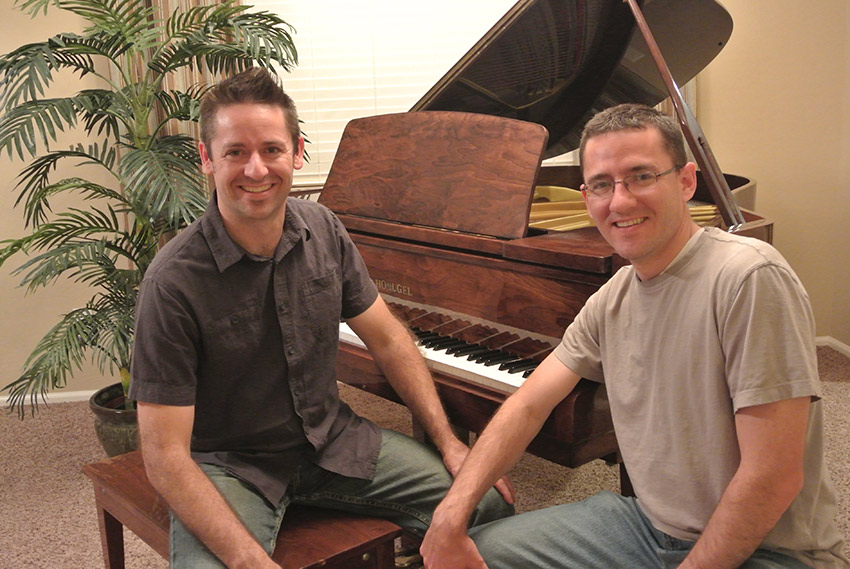 We are Jared and Neil Johnson, two brothers who want to help you brag. We founded the Piano Brag Songs community to motivate young people around the world to keep learning — or relearning — the piano. We realized that many of you give up on the piano because you're not the least bit interested in the songs you're playing. So we created simplified arrangements of songs that you can brag about.
You want simplified, shorter songs. We've got 'em. You want to rock your jam. Now you can learn it more quickly. Really, you want to have fun playing the piano again. You want to brag. And now you can.
We are able to provide transcriptions through our partnership with Sheet Music Plus. Most of our arrangements are simplified and shortened to be the perfect length song for piano students, or anyone who wants to learn again. At just one verse and one chorus, our versions typically are for intermediate students ages 8-80 who want it to sound like the real song, not just an accompaniment. Learn it faster so you can brag to your friends.
We have also created a following on YouTube for our videos where we find new ways to blend piano with our percussion background. Two brothers who play piano and lots of drums? Just saying, it's worth checking out.
Our copyright agreements prohibit us from offering songs for free, but we are still offering them at the lowest possible price. Our new partner Sheet Music Plus handles all of our copyright administration and clearances, which allows us to bring these songs to you.
To recap …
Shorter, simpler arrangements
Songs you know and enjoy
Brag